Becca and Melanie have been friends for a long time, drifting in and out of each others lives over the last 15 years. Business ideas have never been in short supply between them but, life has always got in the way. Ebb and Flow Kids has provided the opportunity for them to join forces and work together on a project they both feel passionately about.
Becca, who has a history working within the children's retail sector, has an incredible talent for finding beautiful and unique products. Her impeccable eye and passion for traditional, high quality children's toys, has been the driving force in creating our Ebb & Flow Kids toy shop that you can find on Tenby High Street.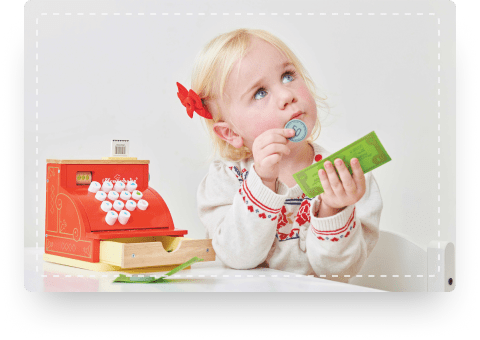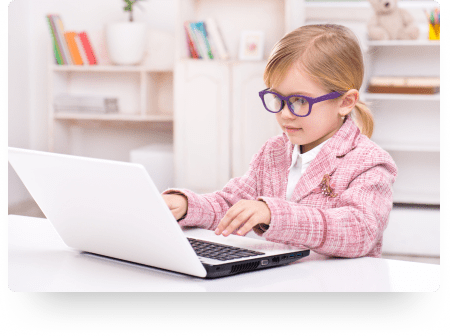 Melanie, having worked in manufacturing for many years, running a successful mail order business, has a flair for creating websites and promotional imagery. Her attention to detail, and desire to create an enjoyable customer experience, makes her the perfect candidate to take the helm for Ebb & Flow Kids online.
These two chums are over the moon to finally be working together on a concept that means so much to them both. As small business owners, it is their aim to build a sustainable business, providing delightful toys, puzzles, games, books and children's clothing. They both embrace a more personable, hands on, and memorable experience when shopping for your little loved ones.
Becca and Melanie had always wanted to start a business together; they'd always dreamed of opening a traditional toy shop that sold the quality products they both love. A collection of beautiful wooden toys and gifts for babies, toddlers, and young children. They wanted to create a shopping experience that they, as mums themselves, would enjoy. Because shopping for your little loved ones should be a pleasurable experience, and a chance for you to create memories you will treasure forever.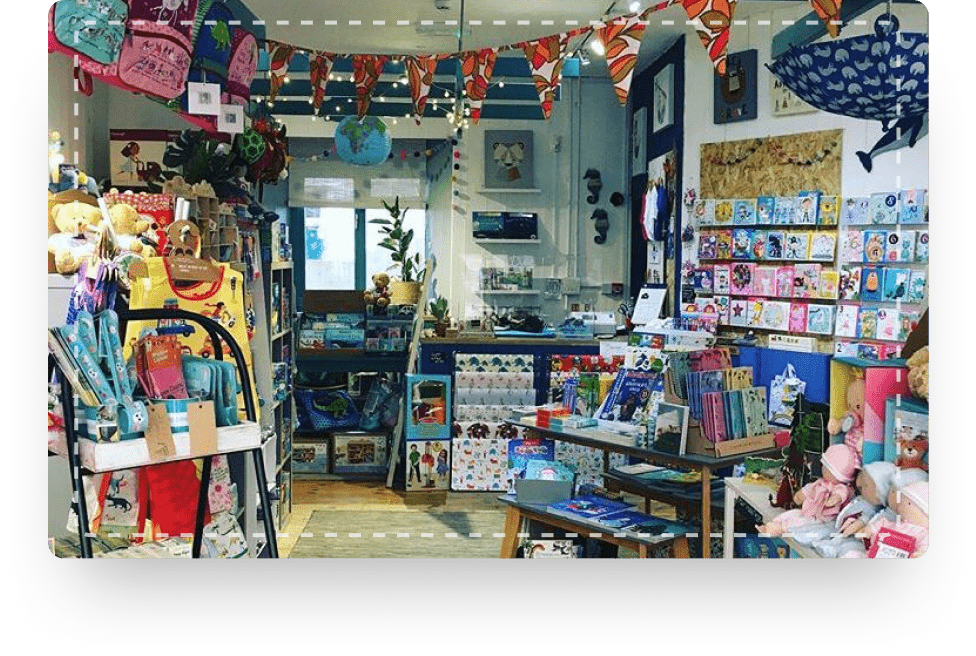 local / independent / traditional
We aim to provide a friendly service from beginning to end in our Tenby shop. As parents ourselves we know how daunting shopping with children can be. We hope you'll enjoy spending time in our shop with you little ones, and be inspired by our interesting and traditional range of wooden gifts and toys, children's books and clothing. We want you to enjoy browsing our products, finding beautiful and nostalgic items at every turn. And to tie everything up neatly, we also offer a range of gorgeous gift wrapping paper and children's card. We've got it covered…..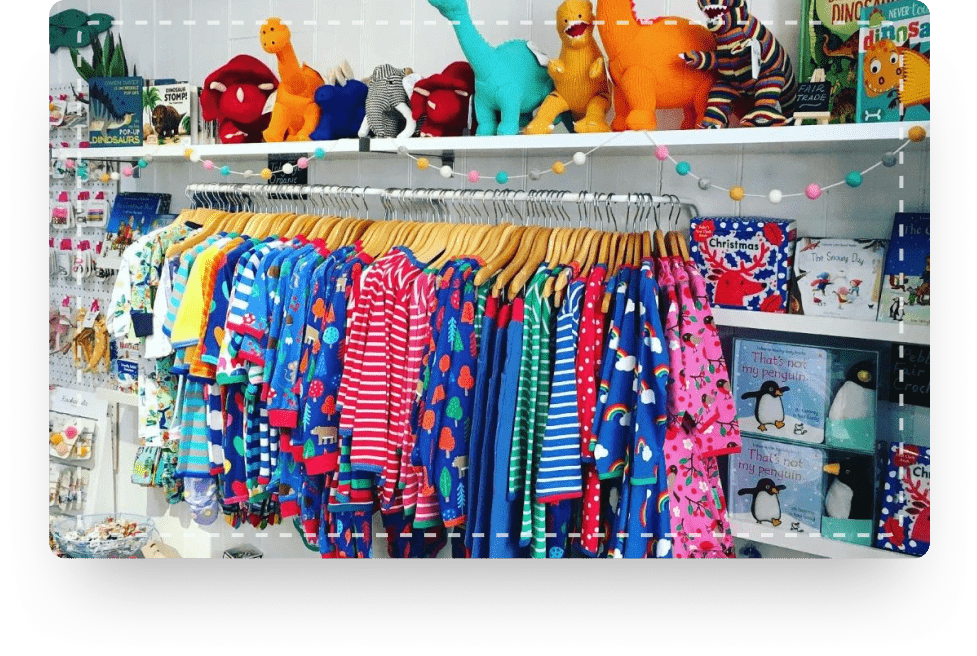 unique / sustainable / reasonably priced
We aim to keep our shelves full of beautiful toys, games, puzzles, books and clothing. Plus gorgeous gifts suitable for new-borns, toddlers and young children. We will always keep timeless classics in store, but strive to find the new, interesting and unique. We adore traditional, retro, wooden children's toys that feel as good as they look, and are destined to become favourites with little hands for many years to come. We want you to have confidence in our products, and know they are being ethically sourced from sustainable manufacturers.